TAL SMITH: 2022 HOUSTON ASTROS HALL OF FAMER by Bill Brown Part 1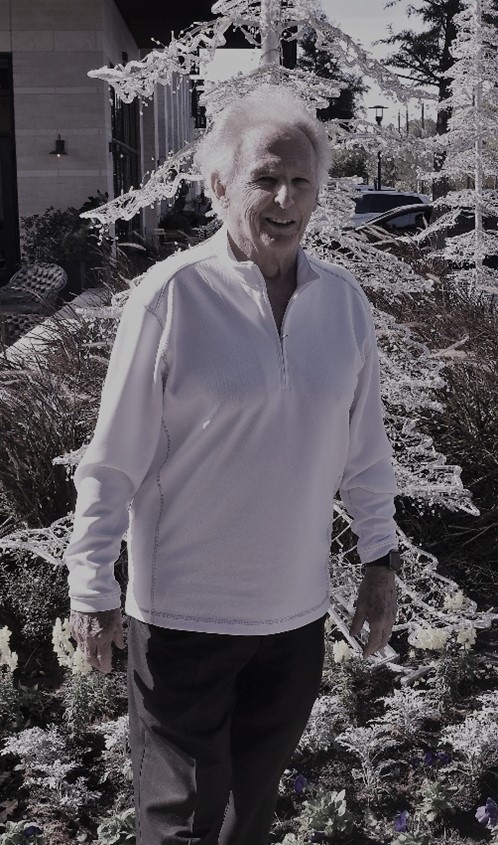 SABR congratulates 40-year SABR member Tal Smith, a former SABR vice president, on his selection to the Houston Astros Hall of Fame in 2022. Longtime Colt .45/Astros player/broadcaster/manager Larry Dierker, for whom the Houston SABR chapter is named, agrees with many that Tal Smith, with the exception of team owners, has had the biggest impact on the team in its 60-year history.
Two defining events in Smith's 60-year baseball career had nothing to do with baseball. The first was taking a speedwriting course in order to get his first job in baseball. The second was diving into the world of architecture and construction to become the liaison and project manager for the Houston Sports Association for the construction of the Eighth Wonder of the World, the Houston Astrodome.
Construction started on the Golden Gate Bridge in San Francisco the year Tal Smith was born, 1933. Herbert Hoover was President of the United States when that year brought a new President, Franklin Delano Roosevelt. The country was in the Great Depression. The Dow Jones Industrial Average was 53.84 in mid-March.
As a seven-year-old in Massachusetts, Smith was "absolutely captivated" by baseball as he listened to the 1940 World Series on radio, matching Cincinnati and Detroit. Billy Werber, Ival Goodman and pitchers Bucky Walters and Paul Derringer led the Reds to a World Series triumph.
With his father working as a retail executive, Tal's mother dropped him off at Fenway Park at age seven for his first major league game in person. "I begged and pleaded with her to let me go to Fenway Park for an afternoon game in 1941. I think I bought my own ticket and after the game was over, I had to wait for her outside the ballpark to retrieve me. In those days it was a lot safer for kids."
He watched a team featuring Hall of Famers Joe Cronin, Bobby Doerr, 21-year-old Ted Williams and Jimmy Foxx. The youngster spent hours at home near the radio listening to broadcaster Jim Britt describe the Red Sox and the Boston Braves, painting the picture the listeners formed in their minds. Radio is the "theater of the mind" when it comes to baseball, and Smith was enraptured to have a front row seat as he absorbed the sounds of the game. He was drawn to the rhythm of the sport, the crack of the bat and the sounds of the crowd. "I listened to radio a lot and I could relate to the announcers. Radio was really fostering my interest in the game."
Tal remembers getting on his bicycle at his home in the suburb of Hingham about 15 miles from Boston and riding to a newsstand to get a freshly published midweek copy of The Sporting News. "I started reading that I guess before I was eight years old, because I can still recall having 1941 issues of the magazine, although I still regret disposing of them after college," Smith reminisced. He recalls collecting not only baseball cards but military trading cards of airplanes and ships.
"I can recall there was an officer that lived across the street from us within the confines of the Hingham Naval Ammunition Depot and he had a couple of teenage boys. I guess as a result of just talking from across the street I would go over and play catch with them. They would arrange for me to get in through the guard gate. I remember blackouts, air raid warnings and that kind of stuff. There were a lot of precautions on the East Coast making sure that you didn't have any illumination at night. Air raid wardens would come around to check about whether you had all the black curtains drawn and no lights visible."
The passion with baseball stayed alive through his high school years. Tal discovered Culver Academy in Indiana. "I actually went there as a boy when I was 8, 9, 10 and 11. That was my parents' idea. My mother was born in Indiana. My dad had come across a movie titled "Tom Brown at Culver" in the 1930s. It was his idea to send me to summer camp there." Situated on a beautiful lake 30 miles from South Bend, Culver presented an ideal setting for the camp. Tal wanted to attend high school at Culver Military Academy as a result of his fondness for the school. "It was sort of a miniature West Point," recalled Tal, who felt it was great training for leaders. He was editor of the school newspaper.
How did he select Duke University for college? "At that time, I knew I didn't have the talent to be a player at the college level, but Duke had an outstanding baseball program which I had read about. Jack Coombs was the longtime coach there and a great pitcher for Connie Mack and the Philadelphia A's." Coombs won 31 games for the 1910 A's and three more in the World Series. Duke "had sent a number of players to the big leagues and I was aware of that. My dad had taken a position in North Carolina and Duke always seemed to have a magical air to it." Smith recruited Culver students for Duke. Some 13 of 150 in his graduating class went to Duke.
"By the time I got to Duke University, I was still focusing on some way to be part of baseball. I always had interest in radio. After my high school graduation and before I entered Duke that September of 1950, my dad was able to get me what amounted to an unpaid internship at the local ABC affiliate in Durham, North Carolina. I'd go down there early in the morning and help pull records or answer the phone or do whatever they had for me to do. As the summer progressed, due to attrition I actually started pulling a staff shift on that station when I was 16 years old. I didn't much care for spinning records, but I did like reading the news and commercials were okay."
At Duke University, Tal was at the microphone doing play-by-play on area radio stations for Blue Devils baseball and basketball games for his last three years. "For summers, I was still trying to do something to relate to baseball. I wrote a lot of letters. During exams one day, there was a notice on my dorm room door that I had a telegram. It was a wire from J.G. Taylor Spink (editor and publisher of The Sporting News) asking me to call." He landed a job for $75 a week with The Sporting News in the summer of 1953 when the St. Louis Browns were spending their last summer in that city before moving to Baltimore.
Tal served as an officer in the U.S. Air Force after college but found weekend employment at a radio station at New Bedford on Cape Cod. He hosted a Saturday football show. After his two years of service, he wrote to all 16 teams in Major League Baseball for a job in 1957. Cincinnati offered him a pathway, but there was a requirement Tal did not meet. Reds General Manager Gabe Paul impressed upon Tal the value it might have to learn stenography to take notes at front office meetings on the road away from Cincinnati because his female secretary, Miss Levy, did not travel with the team. Smith returned to Durham, North Carolina and took a class in speed writing at Croft Business School. It was not part of the Duke curriculum, he joked. Eventually the Reds offered him a job for $350 a month.
Tal joined a small Cincinnati front office of 12 people as administrative assistant for scouting and player development. He traveled in farm director Bill McKechnie Jr.'s car to spring training in Laredo, Texas, passing the towering Shamrock Hilton hotel and noticing its prominence. He would soon be seeing it from much closer. The Reds had a logistical nightmare of spring training arrangements, including exhibition games in Matamoros and Reynoso, Mexico. His world included 11 minor league teams at levels A, B, C and D in addition to AAA and AA.
"Fortunately, in the couple of months we had prior to spring training, I would bus from where we were living in Swifton Village in Cincinnati to the Reds offices. With all the stops, it took a certain amount of time in between, and the same was true for the return trip in the evening. I would take the Blue Book, which at that time was sort of the baseball reference for all of the professional baseball rules and regulations governing the major-minor league relationship. It was quite thick. I studied it and learned it well. What really served me well with the Reds, not only in that spring training but in the remaining two and half years or so there, was that I knew more about the rules than anybody else in the office. If people had questions, they would come to me. From the standpoint of learning the business, it was sink or swim. I had to, because my boss was ill and left. My new boss, great guy, was new to his job and he didn't know as much as I did about the administrative aspects. We had to get through it." On top of the job demands, daughter Valerie was born March 6 and Tal was unable to see her until he returned home about eight weeks later.
By November of 1960, he was on his way to Houston at the invitation of Paul. Paul had been hired as the new general manager of the expansion Houston Colt .45s, and Smith joined him in the move. He felt the excitement of being on the ground floor of a new organization.
The full story of the Houston phase of his career is the subject of Part 2 of the Tal Smith story.